Winter was unforgiving in 1970.
It had nothing to do with the weather but rather, the turmoil and trauma that our family was experiencing. No one in my family was looking forward to Christmas. We were less than a month from the tragic car-train accident that took the lives of our brother and cousin. How could we experience the joys that are associated with the season? It would be just another reminder that there were missing members of our family and emotionally none of us were in a place where we could handle that. So, my family decided tha
t we would take a trip to Florida to visit my grandparents. It was an escape from the obvious and while we knew that we still would never view Christmas the same way as we did previously, we knew that changing the scenery would at least provide enough distraction so we could get through the Holiday season.
We would take that trip and spend the holiday down in Florida. I guess it served its purpose and we made it through  Christmas and drove back to Ohio on New Year's Eve. I don't remember much about our time in Florida, other than giving my mom a present on Christmas day, and the memory of me, my mom and dad, along with my brother, Jim and my sister, Linda being crammed in a Volkswagen Beetle for endless hours as we drove there and back.

As a nine-year-old, I should have had the opportunity to experience a few more years of innocence and wonder when it came to the Christmas Season. I lost that magic that year and I never really got it back. I am not sure if it is the guilt that I feel but there is a part of me that simply does not like to receive presents. It makes me feel uncomfortable and I always struggle with not feeling deserving of presents. It started that year and I never asked for anything specific for Christmas ever again.
It didn't start out that way. As a very young child, I would wait anxiousl
y for Christmas morning to wake everyone up. I always thought it to be my responsibility since it was the assumed job for the baby of the family. As I look through boxes of old Christmas decorations, I am reminded of the Christmas of my childhood. I can remember each one since I was four.  Every year, starting at Thanksgiving, my eager anticipation for the coming Christmas season.
My earliest memory of Christmas was when my great-grandmother was making her annual trip down to Florida to spend the winter months. It was late October and she dropped off her Christmas presents for all of us and we opened them early. After I opened my present, I was scurried off to bed and on my way, I said, "Merry Christmas, mommy." This has always been something my brother has teased me about my entire life. I guess October was too early to wish my mommy a Merry Christmas.   
 I was always so excited about Christmas and I learned that it was getting close when Santa, in all his glory, would be waving to everyone from the top of the Oak
Harbor Fire truck as they paraded through our little town. 
As a child, I always thought is very suspicious that "Santa" would take time out of his busy schedule to ride around the little town of Oak Harbor. Considering that the only world that I knew as a child was defined by the town limit signs, it made perfect sense that he would pick Oak Harbor to start the celebrations, even if I was a little suspicious about it. 
I felt bad for the kids from other places because we had Santa here in our midst and they did not. All of us kids would be lined up — pressing our noses against the cold glass of the picture window, waving at Santa as he made his trek around town. Every child filled with visions of Christmas. Presents dancing in their heads and memories etched forever in remembrance.
It might just be my imagination, but it seems as if there were more homes with Christmas lights back in the day. As a kid, I would always look forward to the time when we would drive through town looking at all the lights strung across Water
Street in the downtown area, as well as the many neighborhoods that were lit up. I still drive around Oak Harbor sometimes just to see the lights. It makes me feel rooted, a part of something in my past.
I remember that back then spending time "uptown" during the Christmas season was a celebration. Long before the "Mall" killed the small-town businesses, each local store would display sale items in their front windows. We would go window shopping to find items for our wish list. I can remember a year when I would stop and stare at this pair of ice skates in the Western Auto store window. I just knew that this pair of skates would make me the fastest skater at Gleckler's Pond. Oh, how I wanted them,
but as Christmas came and went, the skates stayed in the window. We just couldn't afford them.
Each year, especially as we get older, things change and it's during the holiday season is when you realize them.  Most of the stores that once lined Water Street are no longer in existence. The 5 and 10 of W.R. Thomas, The Portage Store, Van Atta's Restaurant, Lantz's Rexall Drug Store, Western Auto, Felhaber's Photography, Nehls Market, Faunce's Furniture, Hutchison Jewelry and the Modernette Gift Store to name a few.
To this very day, it brings a pain to a place in your heart where all your hidden feelings go.  You mask it as "progress" but in your heart, you know that pieces of your childhood are fading into lost memories. Never to be remembered except for a picture or two.  My children and grandchildren have been cheated. They will never get that experience of window shopping the same way I did as a child.
I always remember running down the steps on Christmas morning and looking around the tree for the biggest box. I always believed that within the biggest box under the tree would be the most expensive gift and best gift.
I always hoped it would be for me. But as time works its magic over the years on the mind and soul of a young man, I soon realized that every gift was special, unique,
and meaningful. It wasn't about the size of the gift but rather the act of giving that brings the best feelings and memories of Christmas mornings. In fact, the presents that I remember most are the gifts that came directly from the heart. Christmas truly is not about the gift itself, but rather the thought behind the gift.
I learned this truth on a cold evening a few days before we left for Florida for Christmas in 1970.  It had been a little more than a month since the accident and my mom was trying to go through the motions of the season for us kids but as you can imagine there wasn't a lot to be happy about.
I was nine. It was easier for me to be distracted by the celebration of the season than it was for my parents and my older brother and sister. But I knew. I knew that my mom was not the same. It was a struggle and she was drowning in the overwhelming loss of a child. I cannot think of anything more tragic. A parent is not supposed to out-live their child. It is something that I hope my family never has to experience again.
I could see that my mom was different. The sparkle in her eyes that I always remembered had dimmed. My nine-year-old mind tried to think of a way where I could make her smile again. I had never given my mother a present that I did not
make on a piece of paper or a craft made at school. At that time, I really liked to color and draw and make abstract pictures. So, I sat down and did my very best to make the best picture I have ever done in my life.  I was sure it would make all the difference in the world.  
As a father, some of the most precious gifts I have ever received were the scribblings on a piece of paper made by my children. But when your nine you start to think there is no value in that, so you want to do more. I looked at my picture that I put all my energy and creative energy in to and I just thought it would come up short in making my mom happy again.
I had saved $1.25 and I knew what I had to do. I had to go uptown and find her the perfect present. Something that would make her "smile" again.
Oh… the thoughts of a nine-year-old boy.
Somehow, I convinced someone to walk me uptown on that snowy afternoon. I was armed with cash and I was on a mission.
The Hardware Store was my first stop.  As a child, when I would walk into the store, I would take a big whiff.  I loved the smell of the hardware store. I was never quite sure what made those smells so intoxicating. Maybe it was the hot, oily machine parts from some of the equipment that they sold or just the decades-old hardwood floors of the store. I can only imagine how many spills of paint, turpentine, and oils that floor has absorbed. It's now toxic aroma is just hanging limply in the air along with metal nail dust, shiny tools, and plastic snow shovels. Yes, even as a child, as I walked those old hardware aisles, I soaked in memories. I remember clearly the creaking wooden floor and that jingle-jangly door clang as the door shut behind you. It was nostalgic then and even more so today.
I didn't find anything at the Hardware store for my mom that I could afford so we moved on to the 5 & 10 store. Now, one would think I could find something in that store for my mom. I just could not decide and was overwhelmed with all the options. I was confused and wasn't satisfied with any of my choices.
I suddenly found myself in Lantz's Rexall Drug Store. I was sure I was wasting my
time there. The high school girl who worked there was trying so hard to find me something in my price range to get for my mother. It simply wasn't going to happen. I would have to go back to W. R. Thomas and sift through the options and find something back there.
It was at that moment that I now realize that when you least expect it, angels appear every once in a while.
I hear a voice c
oming from the high window where a man was always standing whenever I was in the store. I never saw him ever come out from behind that Pharmacy window.
He asked me, "Are you one of the Lee boys?"
"Yes, sir," I said.
He came out from behind that window and walked towards me.
He said, "How can I help you, young man?"
"Well sir, I am looking for a present for my mom."
 "How much do you have to spend?" he asked.
"All I have is $1.25," I replied.
"What are you looking for son?
I said, "I am not sure, but I want to get her something special." 
He paused for a moment, looking around the store for options when He asked, "Does she like perfume?" 
"Yes sir, but I do not have enough money to buy something like that."
He reached up on the top shelf of the perfumes and grabbed a bottle and opened it and let me smell it. He said, "Do you like this one?"  I nodded in approval.
He looked at me and said, "Well son, this is your lucky day."
With a big, kind smile, he said, "This went on sale today and it costs exactly $1.25."
The high school girl who worked there wrapped my present and I gave the man my money and thanked him. As I walked out the door, I looked back, and I saw him still looking at me and smiling. I smile back, and he says, "Merry Christmas, son."
As a nine-year-old, I thought it blind luck to get such an expensive gift for my mom. It surpassed all my expectations. I have no idea how much that perfume cost, but I know it was more than the $1.25 that I paid for it.
Almost 50 years later, I realize that Mr. Mac McBain was an angel sent to help a little boy try to bring some joy back to a family that had experienced tragedy. It was all he could do. 
I gave that present to my mom on Christmas Day. She smiled when she opened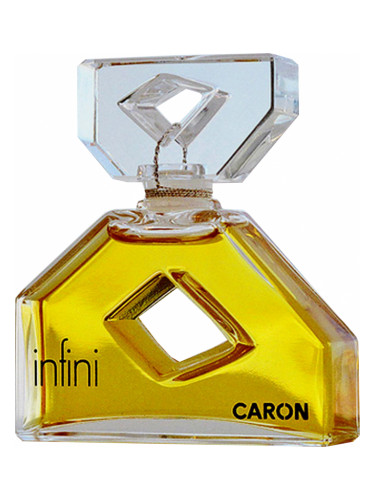 it. One of the first smiles I remember from her in a long time. She smiled to make me feel special. Now I know it didn't make everything ok and my mom wasn't instantly happy again. But as a young boy, it was all I had to offer.  
Angels… every once in a while.
I believe that God allows it to happen just enough in our lives to allow us to keep faith in a loving God and the ability to hold on to the hope for a better world.
My angel that year was Mr. McBain. He made the difference in a little boy who just wanted to make his mother smile again.
It made December 25, 1970, feel a little bit more like Christmas.
Merry Christmas everyone. Hug your family a little tighter this year.