There was once upon a long time ago, I thought of myself as being artistic.
I had recently won a first-place ribbon at the Ottawa County Fair for my age group in "Pencil Drawing".  I had never won first place in anything in my life and in a
short time, I was convinced that this was my "talent" and I would make a career out being an artist.
I remember clearly rushing home from our local five-n-dime store with a sketch artists notebook. It was a notebook with blank pages, no lines just an empty page waiting to be filled with my drawings. I was sure that this was the first of many notebooks that I would have in my collection that would show I was a talented artist.
I still have that notebook.
It is filled with two whole pages of my doodles and drawings.
That's right… two whole pages.
You see… it did not take long for me to see that what I had drawn in art class at school was just a fluke and I really had no talent at drawing at all. What is more important, I really had no desire to become an "artist." Truth be told, I was 12 and I still had not given up on my real dream of becoming a professional baseball player.
That doesn't mean that I did not learn a lesson or two from my short-lived career as a budding artist.
I learned this all-important lesson… at the very moment you touch a pencil to paper, you're committed. You've made a mark that you cannot completely erase. The line may disappear, but the paper is smudged, it isn't perfect anymore. I cannot tell you how many crumpled-up false starts sat next to my desk.
I simply stopped drawing and left that to people who were talented. 
When I reached high school, I started to take art class again.  Not because of my talent, but because of the cute girls that were in the class.
Linda Cherry was my art teacher. I learned a lot from her.  She taught in such a way to teach me much more than art. She used illustrations that have stuck with me my whole life.
At the beginning of the year she handed out another artist sketchbook and we were required to draw a picture to turn in at the end of each week. As you can assume, my book of hand-drawn pictures was horrific. Mrs. Cherry was always encouraging. She always gave constructive critiques and one day after she handed back my dreadful pencil drawing, she wrote this note in the corner of my paper…
"Learn to incorporate your mistakes into the picture as you're drawing it. Arriving at a completed image is not about erasing your mistakes. It's about continuing to draw in such a way that you make something meaningful from those mistakes."
At the time, I did not pay attention to the real wisdom that is found in such a statement.
Only years later, as I would stumble across this old sketch notebook and read some of Mrs. Cherry's comments did such a profound statement hit me like a ton of bricks.
God does not toss us out like all those pieces of paper I threw out when I made a mistake in my drawings. God sees the mistake. He sees the imperfection. If I allow Him to do so, He works with and incorporates those imperfections to paint a beautiful picture in my life.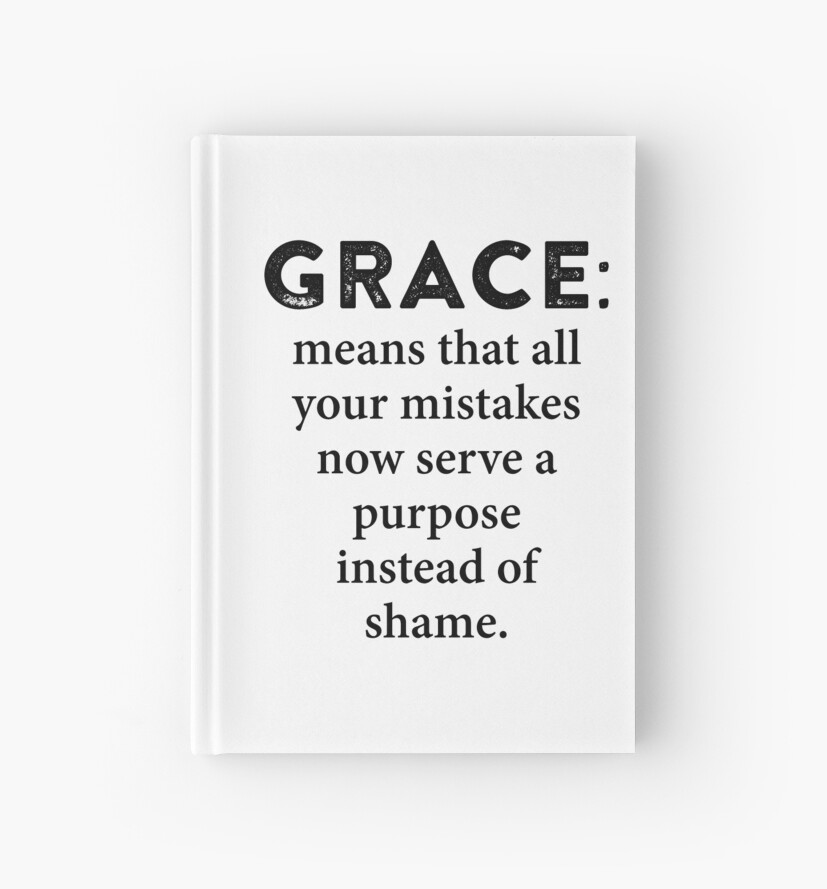 When we cooperate with grace, living resembles the process of drawing. The beauty, goodness, wholeness, and even holiness of our lives incorporate and even emerge from the mistakes we have made and even the disfiguring marks left on our lives by the mistakes that others have made.
Jesus came to show us who God really is.
Jesus did not come to make sinners pay and to hand out gold stars to the world's spiritual superstars. Jesus came to mend a shattered world. He came to offer forgiveness and salvation.

Each day we are drafting our messy life. We've made mistakes. We've inherited or suffered from the mistakes of others. And as it turns out, the picture we are drawing is more than a self-portrait and God joins us in the midst of this grand drawing project.
In Jesus, we see that God does not toss our mistakes into a cosmic waste bin.
Instead, God says, "Let's see what we can make of this together. I think it can be something beautiful."
That's what grace looks like.