When my kids were little, I remember a few times that we would pile into the car after supper and ride around looking at Christmas lights. We would choose streets that were lined with glittering homes and with yards dotted by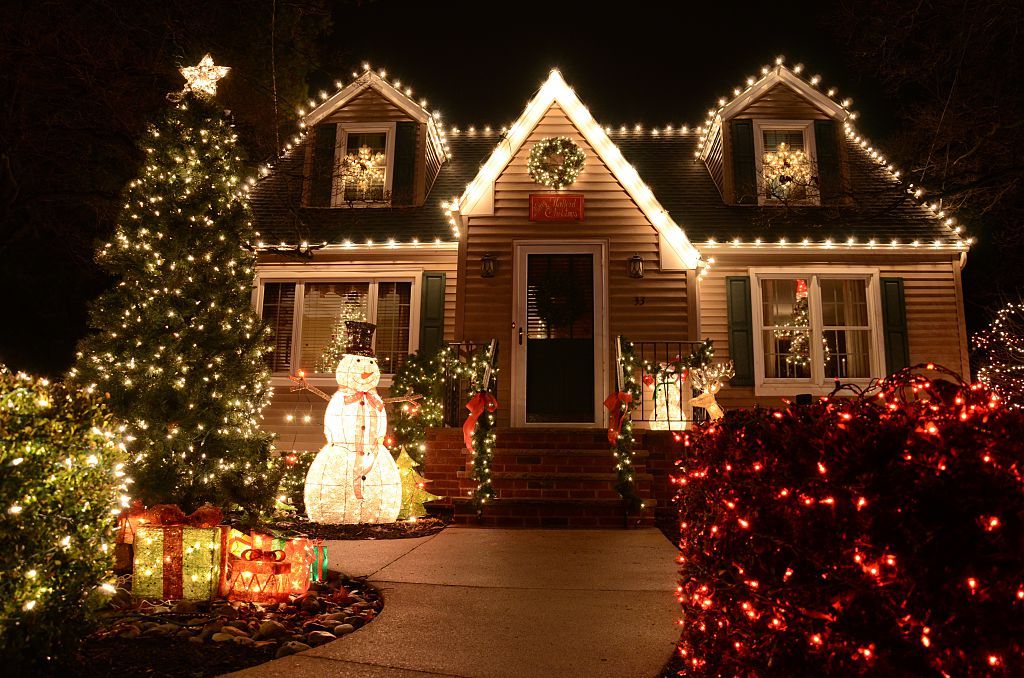 beautiful lights and illuminated snowmen.
Awe-inspired gasps, thrilled giggles, and shouts of "Look! Look!" tumbled out of the back seat as we rolled along. Light piercing the night cast a spell on all of us back then. Honestly, it does the same to me still.
My post-sunset drives are now mostly solo.
On these shortest of days, I am usually traveling home from the office. The neighborhoods through which I pass are frequently not those we would have chosen those many years ago for Christmas-light viewing.
On a recent night, I drove home a different way than usual.
No Christmas lights. No signs of the season.
House after house retreated from my sight into the gloom.
It was depressing.
And then, ahead to my left, green and red flickered in the corner of my eye. I slowed to see a strand of lights rimming the frame of the single window and another strand around the door of the houses to my left.
Those few lights cast a new spell. A light in the darkness.
"The light shines in the darkness, and the darkness did not overcome it."

(John 1:5)
God joins us even in the midst of the gloom.
The gloom of poverty, of racism. The gloom of loneliness or grief. The gloom of family dysfunction or addiction.
The light shines. God is there. God is with us.
And the gloom cannot overcome it.
To be light in the darkest gloom, refusing to be extinguished.
God sent Jesus into this world. And the address that God chose for Jesus's birth
turned out not to be a nice room at the local Inn. Instead, Mary gave birth to her baby boy in a dark, unlit shed whose address was so obscure and gloomy that there was no place else to go.
In Jesus, we see that God comes to dwell in the midst of gloom.
Not merely to provide the comfort of a little light to those who happen to believe.
But to be the light that once and for all dispels the gloom—in all its forms—that too often hangs over the world.
To follow Jesus is to be an inextinguishable light in the gloomy places of the world.
Not just on Christmas.
But every day of the year.