I always thought I would marry a girl from Oak Harbor.
It was something I always accepted. I never thought it would work out any other way. I never really looked elsewhere. I always assumed that I would find her, and we would marry and leave Oak Harbor for a while, but we would come back home to raise our kids. Our children would walk the same halls as we did in R.C. Waters Elementary School, they would play on the same little league teams and ultimately, they would be nurtured in the same environment as we were.
That wouldn't happen because that plan would change on an April day in 1976. The
girl of my dreams would cross my path and from the moment I first laid eyes on her, I knew I had found my heart's desire. It took me a while to convince her to have the same interest in me, but I wore her down until she went out with me. I guess I am lucky that my "persistence" didn't get me served with a restraining order. She has been my wife for many years and I am still a very lucky man.
But it didn't start out that way. My interest in girls started early and as the story goes, more than once, my mom had to retrieve me and my tricycle from a girl's house a block away. I don't remember doing this, but apparently, I would escape as often as I could.
One of the things that characterized and shaped my budding social life in the days of elementary school was the concept of "liking" a girl. It was a topic of great interest to me and it always took up more of my attention than it ever should have. Notice that I say it took up more of my time, but I do not say anything about it taking up any time for the girls I was interested in. That's because most of the girls had no idea that I "liked' them. Many times, I was too shy or too scared to say
anything to them. It would cause my stuttering to go out of control and my words would be a jumbled mess as they spilled from my mouth. So, I just never said a word.
However, each school year would start the same way. Within the first few days of school starting, the conversations at recess or in the lunch line, revolved around "who liked who" and who was "going steady" with whom. I always found the term, "going steady" a funny expression when it came to the pursuit of a relationship between two kids. They don't use the term "going steady" anymore. What exactly did it mean? Considering the filter of the 1960s, it meant that you "liked" someone and were "exclusive" in who you liked. There was not, in fact, anything at all proprietary in who you liked. It required no acknowledgment or even the knowledge of the person being liked, and any number of boys would like the same girl without antagonism. Most boys did like the same girl. It only became serious when you would cross the line and "go steady" for a few weeks.
While I had several "going steady" relationships throughout my elementary years, I have had two… yes, I said "two" relationships where the term "going steady" applied but I never had any direct verbal conversation between me and the other girl. Communication between the two of us took place only on handwritten notes. At no time during our torrid two-week relationship did we ever speak to each other. Maybe we would smile at each other and maybe you would get real bold a give her a head nod and have brief eye contact for a moment in time. The only physical contact between a couple was made during recess playing "tag." You could always tell the couples by who they chased during recess. It was innocent and harmless, but back in those days it seemed important and we took it seriously.
The notes of communication passed through the hands of trustworthy friends that would not embarrass you. The note would pass through no less than two boys and three girls as it made its way to the girl I was going "steady" with. The same path of communication would be directed back to me. Handwritten notes, folded in various ways, that would make even the professional origamist (a person who performs origami) proud. The more intricate the folds of the note indicated the level of "like" someone had for you. The tell-tale indicator of problems on the horizon was paying attention to the folds of the note that was passed on to you. A simple bi-fold note was a sure sign of a "Dear John" letter. I must admit that I received more than my fair share of bi-fold notes. I would be heartbroken for a few days and then my attention would drift to someone else and I would "like" them for a while. I was always waiting for the opportunity to find out from the rumor mill at recess or the lunch line if there was any interest from the other girl to "go steady."
Usually, there wasn't any interest.
I had mentioned earlier that many of the boys could "like" the same girl and there was never any doubt about which girl was the central figure of my elementary years. It was "Church Street."  Now, before I confuse you with the name Church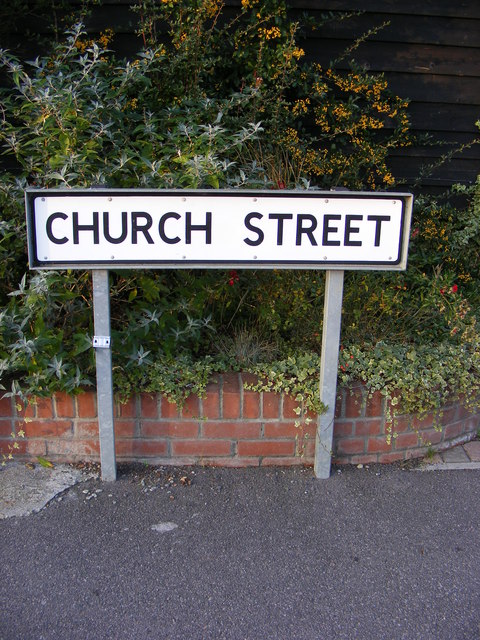 Street, let me clarify that I call her that name because I have no intention of ever saying her real name so that I don't embarrass her after all these years. It is just a term I use to reference her existence and I will never confirm that she ever lived on "Church Street." She has lived all her adult years without the knowledge or the reality of having me "like" her, she surely doesn't need the humiliation of me giving her name out and writing about it all these years later.
In my elementary years, the girl who drew the most attention was Church Street. It seemed obvious that she was oblivious to all the boys who liked her. However, it seemed to me that there was one boy that every now and then, would draw her attention. He was one of the few people who I must admit to having envied in my life. I always kept the secret from everyone, even friends, of the name of the one I really liked. I suppose I did that from not wanting to be a person entertaining false hopes, and the uncertainty as to what might be required of me should Church Street like me back. I don't know what I would have done had she showed any interest in me. I don't believe I would have been completely comfortable being around her. She was more mature and self-assured than I was at the time. I never made public my interest, I secretly joined most of the other boys in asserting the wishful title of "liking" Church Street.
The question of what "liking" a girl meant to me is not an easy one to answer now. I can't remember ever having a strong crush on Church Street. I would experience "crushes" in my life and that isn't what I felt towards her. I just really thought she was sharp and that she set the bar of what I "liked" in a girl. She was always nice to everyone and she always seemed so sure of herself and everyone wanted to be like her. At that time, I viewed her as the standard of what I wanted in a girlfriend. That standard would remain in place until I met Pam, who would one day become my wife. My wife would re-set the bar and she maintains that ideal to this very day. However, back then I was just trying to figure this whole boy-girl thing out. I knew boys liked girls and vice versa and that there was some silliness involved in the pairings, and that eventually one day, they would kiss and of course get married.
That was probably the depth of what I thought about "liking" a girl. I knew that my friends and I were fascinated by girls but none of us had any clue as to why. All of
this is worth more contemplation, but there was a prestige that went with being liked by the prettier, higher status girls. And at the top of that list was Church Street.
Church Street lived in a house that I would find an excuse to ride my bike by every now and then. I would peddle my bike by just to see if she was there. If she was out on her porch, I would ride by and never give any indication that I even saw her. I would never dare to stop and talk to her. I would ride the loop and head back home to excitedly tell Bryan or one of my other friends that I saw her out on her porch. Mind you, she never acknowledged me or said anything to me as I would pass by her house, but for a few years, it was something that would make a dull day exciting.
During the summer, she spent time at Teagarden's pool and that was one of the reasons I made a point to go there every chance I could. Even if I didn't want to swim, I would go just because there was the probability that she might be there.
I must finally admit that I also called her constantly on the phone. Note: I did not say I talked to her on the phone. I'm merely pointing out the fact that I called her.
One school year, as Valentine's Day approached, I was already dreading the day when Valentine cards would be distributed in class. My mom had already bought the kind that were full of silly puns like: "You're swell" or "I like Bee-ing Your
Friend" with a bee pictured on the card. All of them wishing the other person a Happy Valentine's Day. Usually, the cards were so generic that you could give them to any boy or girl without much thought. But there was never enough of them to cover the whole class, so I would sit at the kitchen table trying to select the right card for each classmate. You put them in piles. One pile for the boys in the class, another for the girls. However, trying to pick out the card to give to the girl you secretly "liked" was like trying to figure out the equation of nuclear fusion. You wanted to find the perfect card, not too forward but something that left no doubt of your interest.
That year, I was convinced that I only had cards for the girls. I struggled to find cards to give to the boys and it was even harder to find appropriate cards for the girls. I did not want to send the wrong message to a girl. It's my duty to say that a big part of my reluctance to giving such cards was my dread of the ridicule and teasing I might receive from having given cards to girls that might read into the note on the card. Anyway, there was that fear of ridicule which went beyond the already strong desire not to be the odd boy with a stuttering problem. I dreaded hearing that one boy, who would love to embarrass me, say to the class "Hey look! David gave a card with 'I like you' on it to _____!" My solution was to only give cards out to the boys. Safe, generic and no fear of ridicule cards. My mother, on the other hand, made sure that I made one out to every class member.
So, there I sat at the kitchen table, filtering each card and trying to come up with a viable solution to my fears. My mom had somehow arrived at the notion that I should give every girl in the class (not to hurt any of their feelings for having been left out, always one of her prime concerns) a Valentine card. I don't know how my mother could have been so out of touch with the reality of elementary grade school life as to think that was something for a boy to do. The charm of the idea was so great for her that she would not yield to my objections, and I had to accept this unfortunate whim of hers.
The fateful day of our class Valentine party arrived. Full of dread, I dutifully took
my cards to school and inserted them into the slots of our homemade Valentine boxes. The absurd thing about this Valentine card episode is that, despite my struggle against having to give cards to the girls, I had begun to hope that it might turn out to be a blessing in disguise regarding Church Street. Here was the opportunity, though one I would never have chosen, to let her subtlety know my interest in her. Certainly, her card was chosen carefully. It was the one I had truly taken care of, while striving to make it special. Surely hers was the one for which the words in some sense spoke the truth. I had no doubt that the card was beautiful. How could she not be struck by that beauty?
What a thrill it would be if she looked over at me and smiled with pleasure after admiring my card! I could picture her complimenting me on it as she thanked me for having given it to her. Perhaps my card would so impress her that its message would be met with favor. Perhaps she would even start to "like" me. What a boost it would be to my status in the class when her new fondness for me became known!
I watched intently as she went through the pile of Valentine cards on her desk, casually examining each one. Anxiety, anticipation, and hope mounted in me as she came to mine—and instantly she set it aside! She discarded my card with scarcely a glance! It was hand-picked just for her and she treated it as unworthy of a second's contemplation. It just was a trivial message from an insignificant boy.
Now to be fair… she never stopped and read one card more than the other. They were all met with the same reaction. It was just that card was mine and I had so much hope that she would acknowledge it with a smile or a head nod.
I don't know whether she had been aware that I was watching. There was no look my way. I'm sure she never gave it a second thought or had any idea of the feeling of rejection her indifference had caused. But to me, it was a rejection, and nothing is worse for a man's ego than being rejected by a woman, even when the "man" and "woman" in question are only eleven-years-old.
Nothing had really changed, no one was any wiser to the event, except for the split second it took to dash my unwarranted hopes. The acid of disappointment became so concentrated that it etched the memory deep in my mind. The memory of Church Street's indifference to my carefully chosen card and its hidden message of "like" is still there, lurking in the back confines of my mind, only to return every Valentine's Day.

As I grew older, she and I would indeed talk. I am sure she knew of my interest and "liking" her but we never brought the subject up. We would talk when we would walk home from school and sometimes on the phone. I stopped making the "no talk" phone calls and if she had any clue it was me who was making those calls, she never indicated that she knew.
Now… I would like to point out that Church Street and I did "go out" one time. My
family took her and me to the movies. "The Poseidon Adventure" was playing at the theatre in Port Clinton and I asked if she wanted to go and she did. Nothing like a disaster movie of a ship capsizing with mass casualties to set the mood for a successful romantic date.
In the coming years, Church Street and I would drift in different directions and eventually we stopped talking.  I would find "love" the moment I laid eyes on the girl who would one-day become my wife.
I have no idea where Church Street is today, but I am grateful for these memories that are strong enough to place me back in my elementary years.
But this truth remains… I will never confirm, nor deny that she was my first kiss.
A gentleman never tells.