Don't worry, be happy. Said Jesus. Never.
On a weekend tragically shattered by back-to-back massacres in El Paso and Dayton, Jesus has a very different word for us.
I'm sure that Jesus doesn't want us to be unhappy. However, I think He wants something more than happiness for us.
The pursuit of happiness—at least as most people understand the word "happiness" today—leads to shallowness, emptiness, and spiritual exhaustion. By contrast, Jesus wants to lead us into a life worth living.
The kind of life that will change this bruised and battered world.
To get there, we'll have to be brutally honest with ourselves.
Not a word we say matters. Our opinion doesn't matter.
Our actions speak louder than an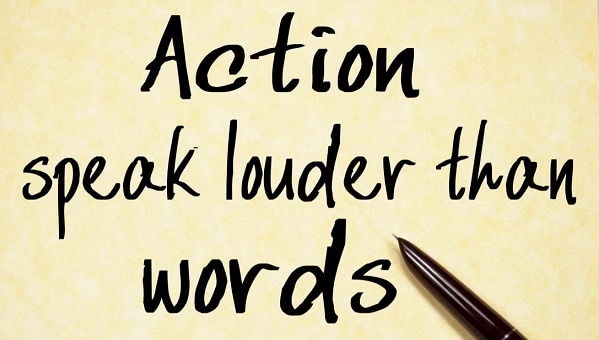 y word the comes from our mouth.
Let's face it. The world is a messy place:
Racism is on the rise.
Suicide rates are climbing.
Addiction is an epidemic.
And as the carnage this weekend in El Paso and Dayton illustrate, mass shootings are occurring with horrifying, dizzying frequency.
Sometimes it feels like we can't make a difference. But listen to what Jesus is telling us. We are the image of God. We are on this planet to convey God's very own word.
And that word is love.
While we will not live to see the Kingdom come on earth as it is in heaven—while it may even seem as if we are tumbling in the opposite direction—remember that we are the image of God.
Our lives are not pointless. We are here to live out the very word of God.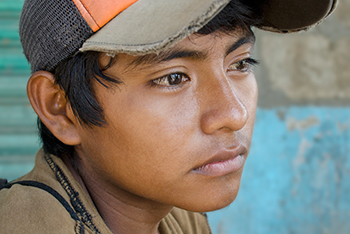 To the lonely stranger, the hungry child, the fearful immigrant, the disabled adult, the homeless addict, the grieving survivor, we can speak the word of God by our actions.
Even though we will not in that moment change the entire world, we can change that person's world.
Let's start there.
We speak the Word of Love with our actions of our hands and our feet, with our bodies and our souls.
Words from our mouth are cheap and temporary.
Speaking the word of love by our actions could change the world.
By honoring, nurturing, and sustaining the lives of others, we make our own lives worth living.
And maybe… just maybe we can be something more.