Believe it or not, the headline reads, "Runners Pant Less"
Find it… on page 120 of the 1976 Oak Harbor yearbook.
I
never noticed the headline before, or if I did I must have erased it from my memory. Either way, over forty years later, there it was and the truth of it could not be more recognized than that.
I know that all of us have had something that happened during our time growing up that we were embarrassed about. I have had many embarrassing things happen to me. Some that I caused and did to myself, some not. It's a given that something is going to happen. It is inevitable. It is just what happens, and you just hope and pray that it doesn't happen in front of the whole school.
I so wish I could say that.
Unfortunately… I can't.
So, what is this event and what does it have to do with that headline?
In the fall of 1975, Oak Harbor High School opened a brand-new school building. The paint in the locker room was barely dry and everything smelled fresh and clean. I showed up on the first day of practice and I made my way into the locker room. I had no idea where I was supposed to be. That always seemed to be a common event for me. I always seemed to not know where I was supposed to be, and I was always late because of it.
I walked into
the locker room and the football team was already dressed, and they were heading out to start their practice. The football coach, Bill Hubans, came out of his office and looked up to see me standing there. Coach Hubans had been my 8th-grade basketball and he knew me.
"Lee… you're late!!! Grab a locker, get dressed, and get out there with the team!" he yelled.
I didn't know how to respond. I didn't want to look him in the eye and tell him I wasn't there to join the football team. I sheepishly said, "Yes sir." and I opened a locker and started to quickly get dressed. Coach Hubans went out the side door and off to coach the football team.
I sat ther
e and stopped getting dressed. I knew I wasn't there to play football. I would love to tell a story of gridiron glory and of game-winning touchdowns, but those would forever remain locked in the dreams I would have at night. As I have documented, my football career at Oak Harbor was short-lived. The hit I took from Earl Kashmere was still fresh in my memory and I simply wasn't going to ever be big enough to play the game.
For once, I was early. The new cross-country coach, Wayne Huffman, came into the locker room after a few minutes of me sitting there in the locker room in front of a football locker. I did not know Coach Huffman. He was new to the Oak Harbor school system and I must have made a good impression on
him because I was the first one there and I was the first runner he would introduce himself to.
He told me that the cross-country lockers were on the other side of the locker room and he said that he had heard I was a pretty good runner. He said that he was told that there were a few freshmen that would be a big part of the team that year and that I was one of them. I was shocked that he knew who I was and that he felt I would be a big part of the team. For the first time in my life, I felt like I was recognized for who I was. I wasn't referenced as Linda Lee's little brother or the brother of the boy who was killed in that horrible train accident. I moved to the small narrow lockers that were assigned to the cross-country team and finished getting dressed.
The rest of the team showed up, got changed into their running clothes and we gathered at the back of the school to start practice. I was under the impression that we would practice there at the high school, but I was wrong. We would be practicing at Veteran's Park on the other side of town. That was my introduction to the cross-country team. We would warm-up by running the two miles to the park, only then to start practice once we got there.
The route we ran to the park would start in the back-parking lot of the high school. We would run down a path that led to Walnut Street, then run a few blocks to where we would run past the front of what was now the Junior High. We would head up Church Street then turn left onto Ottawa Street, past R.C. Waters Elementary, and then to Main Street where we would reach the park. That path is important to the rest of this story.
At first, we would run in a large group. All masked in the guise of team building. We had an experienced team with four or five seniors returning to the team. A few Juniors, no Sophomores but about five Freshman made up the whole team. I was a pretty good runner and I made the Varsity squad and I worked and ran as hard as I
could to keep that position on the team. 
As soon we got into a routine of running to the park, we stopped running there together as a team. We would hurry, get dressed, and take off running for the park. Usually, you would just hook up with another runner and work your way there. 
After a few weeks, I started to notice something going on with the upperclassmen runners. Only the seniors would run together in a group. I started to hear stories about "hazing." For those of you that need reminding, the act of hazing is where someone or a group of people play unpleasant tricks on someone or forcing someone to do unpleasant things as part of an initiation or a rite of passage. I was hearing rumors that the seniors were grabbing the other freshman runners and hazing them. I even heard a rumor that they were planning on de-pantsing one of us. I thought that was just a joke.  There wasn't a lot of talk about it and I would just hurry, get changed, and start off to the park before anyone else so I could stay out in front of them.
For the most part, I got along with the seniors. My sister was a senior and I think they left me alone for that reason. My sister was a cheerleader and very popular, and I don't think they wanted to deal with her or her boyfriend if they would do something to her little brother.
That lasted all but for a few weeks when, as I started to leave the locker room to run to practice, one of the seniors said he needed to talk to me. I could tell something was up and I knew that he was trying to hold me up from leaving them. He was asking me a bunch of stupid questions and I finally just said that I needed to leave, and I took off running for the park.
Now they say hindsight is 20-20, I agree with that. Because had I known what would happen to me, I would have stayed in the safer confines of the back-parking lot of the high school. But I took off for the park and down the usual route that we would always run. Suddenly I heard the other seniors running after me and they were yelling, "Let's get him!!!" I kicked my running into high gear and while I wasn't exactly sure what they were going to do with me after they caught me, I was running as fast as I could run so I would not have to find out.
Running down Walnut Street I took a quick glance behind me and noticed that up to that point I was keeping them away and they weren't gaining ground on me. I
reached the railroad tracks and as I crossed over I saw the Junior High. The thought occurred to me that if I could reach the Junior High without getting caught, I could find a teacher or someone who would help me and keep them from doing whatever they were going to do to me.
I reached the bus garage and continued to sprint towards the front of the school. I rounded the corner of the front of the school.  Class had just ended for the day and there were kids everywhere and I slowed down. Not only had school let out, but all the busses from the High School were lined up all along the front of the school to pick up the students that rode the bus.
Slowing down, I was sure that a teacher would intervene. The group of seniors caught me and started to tackle me. I could feel them grabbing at the bottom of my sweatpants and I suddenly realized that they were intent on de-pantsing me right then and there.
I am not sure if it was just the adrenaline or what, but I was able to fight them off and I got back up and started to run again. I was running as fast as I could, zig-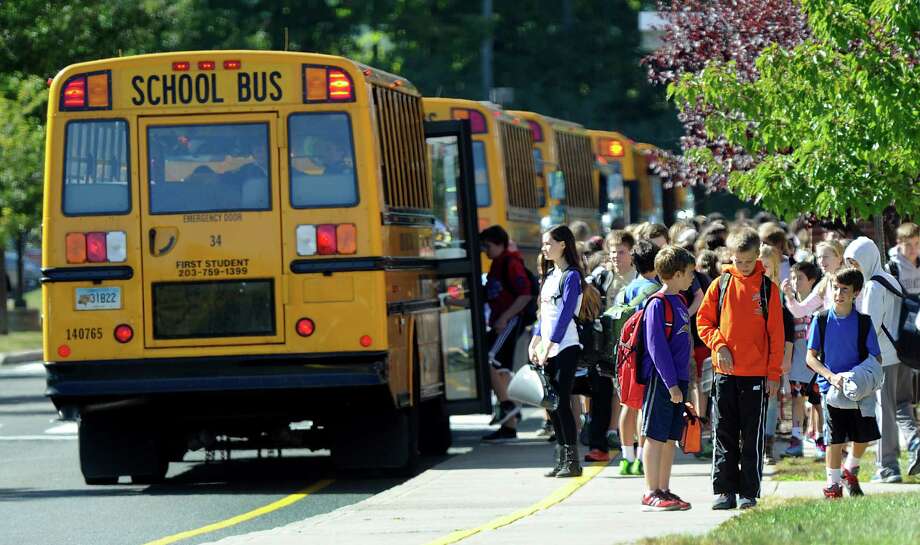 zagging and dodging all the other kids as I was trying to make my way away from the school. The seniors were closing in and they caught me again. This time, right on the corner of Park and Church Street.
I couldn't fight them off this time and they managed to pull my sweatpants all the way off and were grabbing at the waistband of my running shorts. This is when time started to slow down. It was like watching a movie in slow-motion. I couldn't stop it from happening and all I could do was think, "Where are all the teachers?" hoping that someone would help me, but no one stopped them. I held on to my shorts with a death grip for as long as I could.
They simply overpowered me.
Once they pried my hands from my running shorts, I immediately grabbed the bottom of my sweatshirt and pulled it down to cover anything that might get exposed. Then suddenly they took off.
I was lying there, stunned and trying to process the fact that this too

k place and I wasn't dreaming. I stand up and with a firm grip of one hand on the bottom of my sweatshirt, pulling it down to cover myself up, I reach down and pull up my shorts that were wrapped around my ankles.  I am safely covered back up.
There wasn't any noise. It just seemed to me there was complete silence and it is then that I notice that nearly every student that was moving towards their respective busses had stopped and now were staring. I look up and see high school students that I am friends with, classmates and kids I have known my entire life just peering out the school bus windows. Their eyes opened wide and filled with the horror of what they just witnessed.
Sure… there were some that were laughing and thought it was hilarious. I am also sure that some were genuinely upset at what had taken place in front of them. But make no mistake, all of them were so thankful that it wasn't them that was humiliated in front of their friends and classmates.
I didn't know what to do, so I just grabbed my sweatpants and took off running towards the park. I got to practice, and I never said a word to Coach Huffman, and other than a few comments and jokes the seniors said under their breath it was just another day. Practice that day went on as normal. Right or wrong, in that era, hazing was expected. You kept your mouth shut and you moved on. Nothing else would have happened to me. My initiation was now complete. 
I walked home that night after practice and I went straight up to my room. I was embarrassed and upset. I was sure that my sister had heard what happened and would have reported it to my mom. But if my sister knew, she never said a word to me or to my mother about it. I just could not help but think about who saw what and how humiliating it was. I didn't sleep much. I could only think about what I was going to face the next day at school.
I wasn't wrong. The next day, all hell broke loose. 
The first indication was when I had a friend of mine come up to me as I walked into the school and the first thing out of his mouth was, "Hey, nudie!!" I just stopped in my tracks and the only thing I wanted to do was to turn around and head back home. I knew that wasn't an option.
I continued to walk down the hall towards my locker. No one else said a word to me.
They either hadn't heard of the event or were just being told as I walked down the hall. Either way, by the time they took homeroom attendance, I could tell most people had heard.
As I sat down in my homeroom class, I had a few people ask me what happened, and I told them. They said that my version isn't what really happened and that I was lying. Can you believe that? Why would I lie? I was there, and shouldn't I know what happened? One version they had heard, was that I was completely naked running across the whole front of the Junior High. I had done it intentionally. I was streaking and that I took my own clothes off and I blamed the seniors after I was caught by a teacher in the front of the school. Another version had it that I was crying like a baby and I ran home completely naked to my mommy. At least in the second version, the only thing that was correct was that it was the seniors that de-pantsed me. The details of both versions were not even close to the truth of the event.  
Isn't it funny how fast a story can spread throughout the student body? I could sense their eyes peering at me and I could only imagine the versions that were being told. Like most things a story gets twisted and sometimes the facts are not part of the story that is being told. By the time I left the homeroom, to head to my first-period class, I had already heard enough to know that this whole event was not going to end well. 
I never made it to my first-period class. As I walked out the door of my homeroom, the assistant principal, Mr. Johns, was waiting for me outside the door. He told me I needed to head to the main school office. On my way there, I had to walk by the senior hallway and all eyes were looking at me. For some reason, I felt like I was in trouble for something. I didn't ask for this and I tried to avoid it at all costs. Maybe I should have let them catch me in the parking lot in the back of the high school. I still would have been de-pantsed, but no one would be any wiser about it and it would just be a rumor that would run its course and disappear in a few days. But this wasn't going to work out that way.
I walked into the office and I was quickly led into Mr. Johns office. There sat Larry St Clair, a police officer with the Oak Harbor police department. Larry asked me what happened, and I told him. He told me that there was a complaint filed with the
police department and that he needed to find out the facts. He already heard a bunch of different versions. I told him that my version was the real story and he wrote down everything I said. Then he asked for the names of the students that did this. I told him that I didn't want to say. Larry said that he already knew but that he just needed confirmation from me. I was put in a difficult position and after about 10 minutes of pressure from Mr. Johns and Officer St Clair, I finally told them the names of the seniors that did it. I was then taken out of the office and was told to sit in a chair in the office hallway just down from Mr. Johns office. 
What happened next was a never-ending parade of people moving in and out of the office. Coach Huffman was taken in and out of the office, then all the seniors, each of them glaring at me as they walked out of the office. Soon after, I saw the parents of the seniors each brought in and out of the office with their sons. At times, the discussions in that office would get loud, and even at times, I was sure that there was shouting. 
I sat out in the hallway for a few hours. I couldn't hear any of the conversations. The only thing I was aware of was the glare from each senior as they left the office with their parent. I was told to head to class and no one from the administration of Oak Harbor High School ever said another word to me about the incident. 
Later that day, I would find out through the "rumor mill" that the seniors who participated in the act were kicked off the team. The other rumor was that the only reason they were kicked off the team was that my mom was the one who filed a police report and had threatened a lawsuit. The truth was, up to that point, my mom had no idea that it even took place.
I wanted to have things just go back to normal. But I guess that was too much to hope for. A strange silence hovered where ever I went that day. It was like the other students were told not to speak of it to me directly. I am sure that it was being talked about but none of the conversations were with me. By the time I went to practice that day, the lockers of those involved were cleaned out. We didn't practice at the park anymore and we would run at the school for the remainder of the year.
I ran on the varsity squad before the incident and I ran on it afterward. I would continue to run the last few meets and participate in the league championships at the end of the year. After the season, I was awarded my Varsity Letter. Jim Blausey and I were the first in our class to letter. I deserved that letter. I earned it. I worked hard for it. I would have lettered anyway. People said I would not have received it if I hadn't cried to my mom and told on the seniors. Now that never made any sense to me. I did not cry to my mom. I wasn't the one who told her. As a matter of fact, I have no idea how she found out. I never had a discussion with her about the event.
As far as getting the seniors kicked off the team, I was forced to give the names of those that did it. The yearbook says that one of them said that the discipline they received was unfair. The only one who was treated unfairly was me. I never received an apology from any of the seniors. In a strange twist, I somehow was blamed for them getting kicked off the team. In today's world, there would have been a lawsuit against the school by all parties involved.  
I have to say that I changed because of this incident. It was the beginning of a quest that I made for myself. I was already tired of only being known as Linda Lee's little brother or the brother of those boys who were killed at the end of Benton Street. Now I was known as the person who was de-pantsed in front of the High School and the person who got all the seniors kicked off the cross-country team. I tried to hide my frustration and I tried to be above it, but the damage had been done and I had to find something that was mine. I had to find a place where I wasn't someone's little brother or the kid that got de-pantsed in front of the whole school.
There was nothing I could do. I was a freshman and it would be another year or so before I could drive and transfer to someplace where I could start over. S
o, I did my time and after I received my driver's license after my sophomore year, I made the decision to transfer. I left the Oak Harbor school system and made a new start somewhere else. I got a full-time job at H.J. Heinz and worked from 11:00 PM to 7:00 AM every night and went to school during the day (something that is not legal today). I paid for my own tuition to attend a private, Christian School for my junior and senior years of school.
I don't regret the decision, it was what was best for me at the time.  But I must admit, to thi
s very day, I feel like I was cheated out of graduating from the hometown I grew up in. That is part of the underlying motivation for this book. It is an attempt to re-connect to the footsteps I put down all those years ago. There are not many things in life I would want to change. I am who I am because of these stories about my life. The good and the bad. However, if there was one event that I wish I could change, it would be this one.
Whenever someone asks me where I went to high school, I still tell them proudly, Oak Harbor.
I know it isn't the truth and I know you won't find my Senior picture in the 1979 Harbor Lites yearbook. The truth is, that picture faded into anonymity on an October afternoon in 1975 on the corner of Park and Church Street, when a hazing, a believed harmless prank, ended up not being so harmless.